The Continental Divide Trail Mapping Project
I began working for the Continental Divide Trail Alliance in June 2009. The project is to map the entire 3100 miles long CDT over a period of three years. The project entails hiking the route with multiple industry grade gps receivers to create new guides and maps for trail users, and to create a inventory of infrastructure along the trail for the CDTA and US Forest Service. .
Summers have been spent hiking the trail carrying multiple professional grade gps receivers. Winters are spent producing maps and publishing them.
Progress so far:
June 2009 Mapped 220 miles of the route in New Mexico, mostly in the Silver City area. Also mapped most of the Malpais route near Grants.
July - October 2009 Completed mapping of the State of Colorado.
Winter 2009-10 Post-processed data and produced "Continental Divide ScenicTrail: Mapbook, Colorado" , a 130 page atlas of the Trail in Colorado.
Summer 2010 Completed Mapping of New Mexico. Mapped 2/3 of Montana.
Winter 2010 -11 Post Processed and produced "Continental Divide Scenic Trail: Mapbook, New Mexico"
Publication date: March 2011
June 2011 Collected data for The Great Basin in WY
July - September 2011 Hiked and collected data for the unfinished 1/3 of Montana and finished Wyoming. Entire trail is now mapped!!
Winter 2011 - 2012 Post-process and production in progress for Mapbooks for WY and MT/ID.
Feb 2012 Wyoming and Montana Mapbooks completed!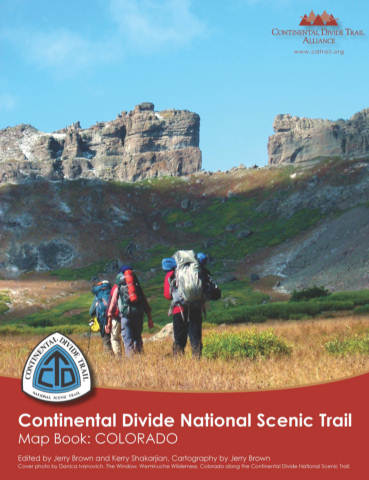 To purchase this book go to: http://www.lulu.com/spotlight/bearcreek1035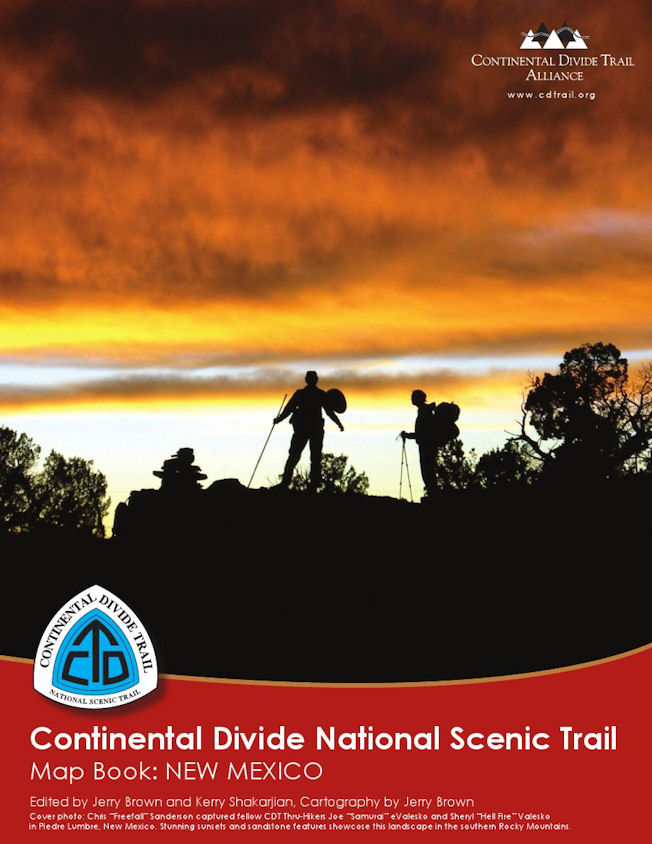 To purchase this book go to:
http://www.lulu.com/spotlight/bearcreek1035
For free set of Colorado, New Mexico, and Wyoming CDT Waypoints go to: Waypoints
An article in "The Durango Herald" about the mapping project can be viewed here